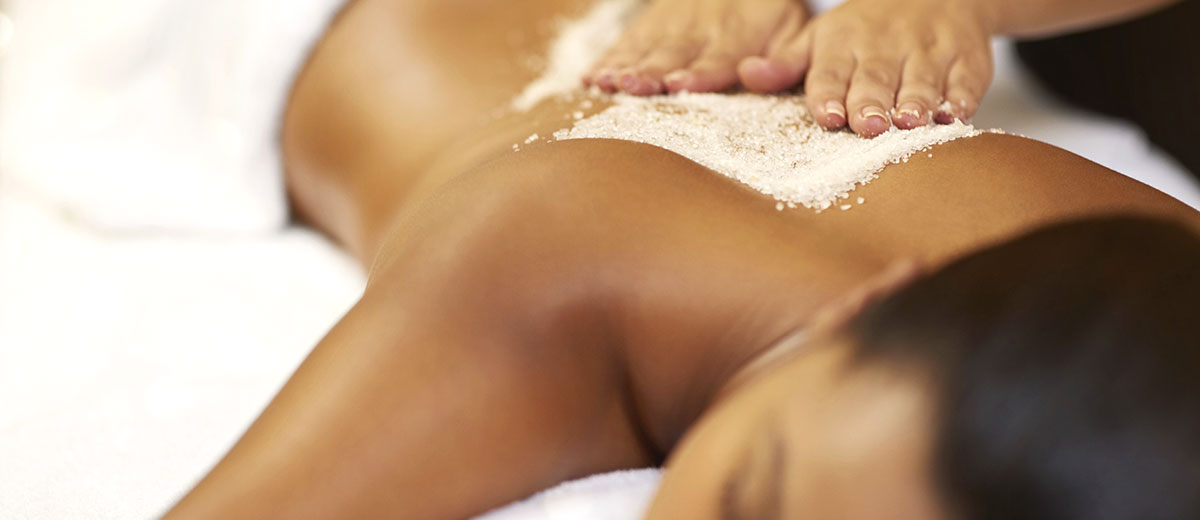 Aromatics Conturing Treatment
This anti-cellulite body treatment incorporates specific techniques, essential oils, and a green tea mask to improve dehydrated, lax skin. With glycolic acid and enzymes working to eliminate dead skin cells, this treatment helps target areas of concern, leaving the skin firmer, contoured, and smooth. A series of treatments are recommended for optimal results.
Whether it's after a night of over-indulging or to help cleanse from impurities of stress from daily life, this is the remedy for whatever may be weighing you down. Green Tea infused hot towels are massaged into tired muscles and help open pores to absorb our detoxifying and hydrating CBD body butter.  Your massage ritual may be customized with your choice of a balancing foot reflexology or a head ease aromatherapy
massage.
This two-phase ritual includes a double exfoliation using dry brushing, followed by a gentle fruit enzyme treatment, preparing the skin for deep hydration with whipped body butter. With a 50-minute massage included, this allows the body to relax and the skin that is renewed and supple.
The ancient method of hot stone massage with the healing power of CBD oil, helps soothe tired muscles and melt away aches. Your body is brought into balance with your mind with artfully selected aromatherapy and pressure points, allowing the head ease scalp massage calm even the most restless of minds.