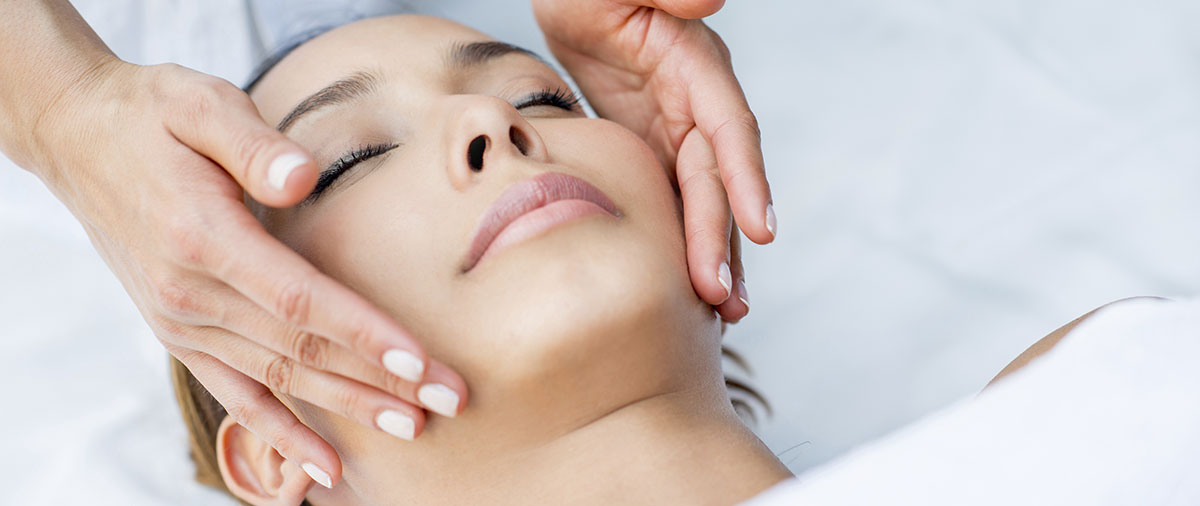 Treat your eyes, lips, and décolleté to a customized treatment targeted to these delicate areas. Try our Guinot Eye Logic Treatment reduce puffiness and leave eyes feeling brighter.
Ideal for the dehydrated, tired under eyes that are plagued with dark circles and signs of aging. This treatment refreshes the delicate skin around the eye with Vitamin C, Green Tea, and Mulberry extracts. Coupled with our exclusive Jade eye mask, it allows for a brighter, youthful complexion to the eye area.
Treat your chapped lips and fine wrinkles around the mouth to a gentle exfoliation, followed by an ultra-rich lip mask, and finish off with a hydrating balm.
Quench Foot and Hand Treatment
Rehydrate dry, rough hands or feet with our warming quench treatment, during your facial. With honey, coconut and sweet almond oils, this luxurious body butter penetrates into the skin with warming mitts, leaving often neglected hands and feet feeling like new.
Blemish Recovery Treatment
Recommended for skin types that are more prone to acneic conditions or those who may need extra extractions. A healing skin mask aids in calming inflammation and optimizing skin health. In many cases, more than one treatment is needed to achieve maximum results.
A perfect addition to any full service, the scalp treatment uses aromatherapy oils and pressure points to help relieve stress. This is ideal for instant tranquility during a facial.
A sophisticated form of exfoliation, this treatment removes surface skin cells along with vellus hair, referred to as peach fuzz, allowing for a smoother complexion. This treatment instantly achieves silky skin making makeup application flawless, allowing skincare to penetrate deeper. Offered as an addition to most of our facials, Dermaplaning requires no downtime and is typically scheduled 4-6 weeks apart.
A customized collection of result-driven peels help address acne, sensitive, pigmented, and aging skin. A series of 3-6 treatments is recommended for maximum results. For the experienced guest, the addition of a retinol super booster may be added at an additional cost.