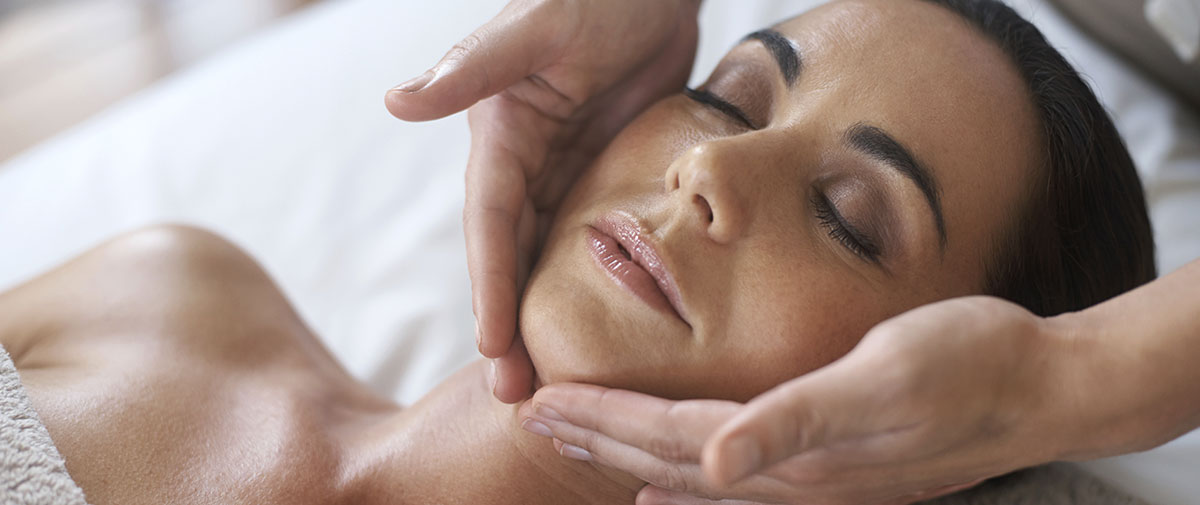 All facials begin with a professional skin consultation and are specifically customized to meet each client's needs. For optimal results, we recommend purchasing a full series of facials.
An exclusive treatment that includes seven fully customizable layers, making it ideal for all skin types. With an eye and décolleté treatment and special massaging techniques to allow for deeper product penetration, this indulging facial gives your skin the individualized attention it deserves.
This invigorating treatment is targeted to brighten dull, uneven, and inflamed skin with an infusion of concentrated (20%) Vitamin C antioxidants. Restore elasticity and firmness by adding an instant glow with this facial treatment. Your skin's immediate brightness is revealed with a gentle enzyme peel.
60 Minutes
80 Minutes (Includes Decolletté Facial)
This luxurious facial uses high-tech peptides and silk proteins leaving the skin instantly firm and lifted. With a choice between specialized eye treatment or a gentle chemical exfoliation, the skin's texture is smoother with a more youthful glow.
65 Minutes
80 Minutes (Includes Decolletté Facial)
One of France's most exclusive skincare lines, Guinot, provides your skin with a facial experience that can be personalized to your individual needs. Whether your skin is dehydrated, lacking a glow, or if your skin calls for more detoxification, the Guinot Experience leaves a brighter and fresher complexion. Please note that this facial does not include steam and in some instances, no extractions.
A custom European Facial that focuses on multi-layering, highly concentrated serums for multiple skin types. Your skin is left nourished and energized as this facial is tailored to your individual needs and ideal for those looking to start an anti-aging skin regime.
60 Minutes
80 Minutes (Includes Decolletté Facial)
This treatment is formulated specifically for the skin on the back, which is much tougher than the skin on your face. After a thorough cleanse, enjoy an invigorating exfoliation and a customized mask for this hard-to-reach area, leaving the skin smooth and refreshed. Your back facial may enhanced with a peel for an additional cost.