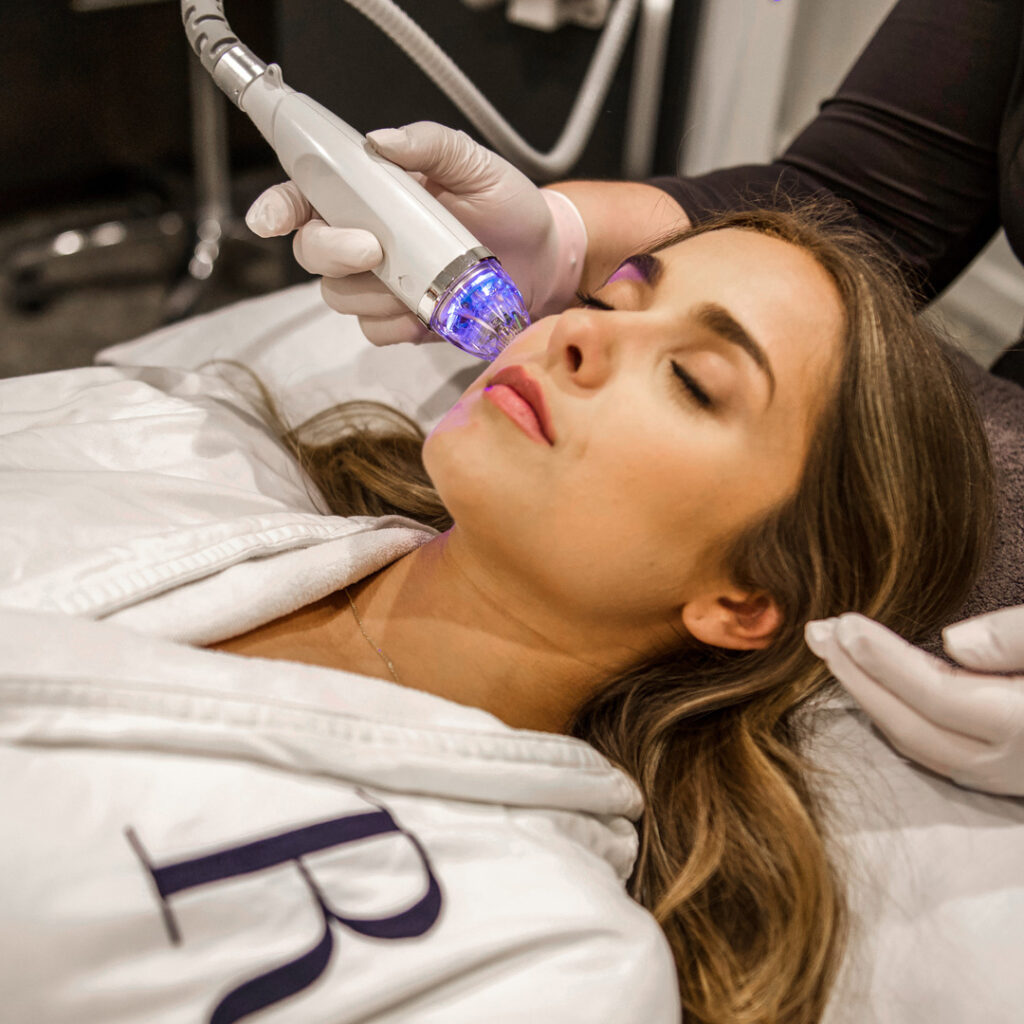 Rivage Day Spa is pleased to introduce the next generation of Microneedling technology: Secret RF Microneedling.
Microneedling is a popular skin treatment known for boosting collagen production, diminishing the look of imperfections, and rejuvenating one's appearance. Secret RF Microneedling takes it a step further by incorporating precisely targeted radiofrequency energy into the treatment. Plus, there is no downtime.
Why Choose Microneedling with RF Technology?
Unlike traditional Microneedling systems, Secret RF Microneedling has the capacity to deliver RF energy deep within the skin's layers. This enhances its ability to address scars, and it delivers skin tightening benefits. Plus, the unique technology of Secret RF enables our providers to customize each treatment to suit each individual's skin type and skin concerns.
Secret RF Microneedling is typically used on the face, although it can also be used on the body. It's capable of addressing a wide range of skin imperfections in the same treatment. This versatile system can treat the following:
Treatment Schedule
Our aestheticians will conduct a thorough assessment of your skin and your goals to establish a treatment schedule that's right for you. For most people, three to four treatments are appropriate. Sessions are typically spaced four to six weeks apart. Over time, continued sun exposure, the effects of gravity, and the natural aging process can cause skin issues to return. To maintain their results, many of our patients schedule additional treatments every 12 to 18 months.
Preparing for Your Treatment
Very little preparation is needed before having a Secret RF Microneedling treatment. However, please inform us if you're currently using any intense topical treatments. We may ask you to discontinue retinol products and avoid sun exposure for a few days prior to and after your treatment.
What to Expect from Secret RF Microneedling
The treatment itself causes minimal discomfort, and some clients are more sensitive to areas on the forehead and nose. However, we apply a numbing cream beforehand. Once your skin is numb, your aesthetician will pass the Secret RF Microneedling tool over the treatment areas.
Once your treatment is complete, we'll apply a calming lotion to the skin to support the healing process. You may return to your usual activities right away, with no restrictions. It's normal to experience some mild redness, which will resolve within 12 to 24 hours.
1st Treatment: After your first treatment, you may notice that your skin tone and texture have improved, and that your pores have shrunk. Your skin may also feel softer.
2nd Treatment: After your second treatment, you'll begin to see improvements to your skin's imperfections, such as areas of hyperpigmentation, and fine lines.
3rd and Subsequent Treatments: You'll notice improved results after the conclusion of your last treatment. However, about three months after your last treatment, you'll see optimal results.